Intelex Support has moved to the Intelex Community!
PLEASE NOTE: You may experience an issue accessing the ticketing tool using Internet Explorer. We are aware of the issue and working on a correction. In the meantime, please use another browser.
Intelex Support has moved to a new home on the Intelex Community website.
Here you will find:
Instructions to find the support area.
A breakdown of what's new in the tool.
Answers to frequently asked questions.
How to find the support area
Login to https://community.intelex.com
Click "My Profile" (See Screen 1 below)
On the profile page, click on the company name (See Screen 2 below)
On the company page, click "Submit New Support Ticket". (See Screen 3 below)
The support landing page will appear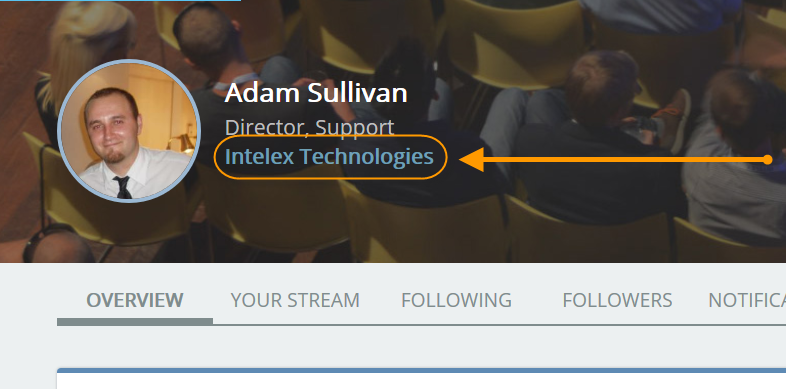 What's New in the Tool?
Streamlined ticket forms:


There are three (3) ticket request form types, catered to specific issues (Defects, Questions, Requests). These forms will only ask for the information required to resolve your issue.

Do more through email:


It is no longer necessary to log into the ticketing tool to provide a response. Simply reply to the automated ticket email and the ticket will be updated with your reply.
You can close a ticket by replying to an email.
You will be able to tag co-workers on ticket updates. Free-form emails will also be accepted, so everyone can be kept up to date on the ongoing status of a ticket. (Coming soon!)
Our new emails contain more information including the ticket status and most recent comments.

Faster answers:


Intelex is building a knowledge base of support-specific information.
During the process of submitting your ticket, a knowledge widget will appear and suggest help articles that match keywords in your submission.
It's designed to help you find what you need to resolve your issue and perhaps avoid having to submit a ticket.
Frequently Asked Questions
What happened to my ongoing or unassigned tickets? All open and unassigned tickets will be migrated into the new Ticketing Tool as of March 10.
What happened to historical tickets? Historical tickets have been moved to the Intelex Community. If there is any missing information, simply ask us!
Where did the Priority and Severity tool tips (blue question mark icons) go? Although the new ticketing tool has many great features and an updated look and feel, we were unable at this time to capture the Severity and Priority tool tips previously available on Intelex-Exchange. It is a work in progress. There will be a link to a Priority and Severity knowledge article directly on the ticket form.
Why am I no longer able to submit tickets through my Intelex? The feature that allowed connection to Intelex-Exchange through your Intelex system was a great idea, but had some technical problems. Going forward, a future Alliance user interface will return this feature and make it better than ever.
Is there a redirect from Intelex-Exchange? Yes. The Intelex-Exchange.com website will now redirect to this page.
Is ticket workflow the same in the new ticketing tool? Yes. The workflow is essentially the same and status reporting should be familiar. You will continue to receive automated emails when there are updates to your tickets (except these will now contain information about status, including latest comments made). You may still fill out a satisfaction survey when a ticket is closed in the interface.
May I provide feedback on the new ticketing tool? We would appreciate your feedback on the new tool. Please email TicketToolFeedback@intelex.com with your comments, questions, suggestions, or problems you encounter. You may also email us leading up to the March 12 launch with questions or concerns not covered in this FAQ.
What happens to Intelex-Exchange now? The website will be kept operational until June 1. After that date the website will be disabled, but the database will be retained for referential purposes.